J.R. Maddox
Attorney
Profile
J.R. Maddox practices intellectual property and corporate law, focusing on building and protecting clients' business value through creative and efficient legal work.
J.R. handles a variety of counseling and transactional matters including high-stakes complex intellectual property licensing and technology related agreements, privacy and data security issues, helping clients buy or sell businesses where intellectual property is a key component, detailed corporate due diligence and other investment analysis, and forming new businesses. J.R. advises clients regarding types of potential intellectual property rights available to them, and then guides them through the process of securing those rights, thereby creating valuable business assets. J.R.'s experience includes advising one of North America's largest food companies on forward-looking intellectual property issues, as well as developing tools to guide product development and streamline in-house legal affairs.
J.R. has litigation experience across all types of intellectual property law including patent, trademark, copyright, false advertising, and trade secret. His experience ranges from successfully representing one of the world's largest pharmaceutical companies in ANDA litigation arising under the Hatch-Waxman Act, to successfully representing a celebrity inventor, patent holder, and entrepreneur.
J.R.'s thorough understanding of technology, law, and business allows him to add real value to a client's enterprise as well as provide clients with practical, cost effective legal solutions.
Professional Memberships
Publications
Social Media Rules of Engagement:  Developing Policies for Health-Related Organizations to Effectively Engage Audiences Online (Panelist) May 26, 2011
Practical and Ethical Issues of Legal Outsourcing, Michigan State Bar Annual Meeting, presented September 18, 2009
IP Offshoring – Don't Worry You Won't Lose Your Job; BPG Radio; www.bpgradio.com; January 30, 2008
The Inventor Who Died and Other Mysteries – Resolved, Intellectual Property Today, Vol. 15, No. 1 (January 2008), pp. 36-38
Using Copyright and Trade Secret Law to Protect Patent Applications: Either -Or No More, The Patent Lawyer, Vol. 2, Issue 1 (Spring 2005), pp. 4-7
Assistant Contact Info

Roxanne Spiess; (612) 252-2831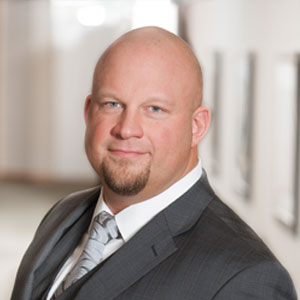 Practice Areas
Additional Services
Data Security and Privacy Law
Trademark Registration and Enforcement
Copyright Registration and Enforcement
IP Enforcement - Internet and Social Media
Buying and Selling Data
E-Commerce
Bar Admissions
United States Patent and Trademark Office
Minnesota State Bar
Minnesota Federal Bar
U.S. District Court, Eastern District of Wisconsin
Education
J.D., University of Minnesota Law School, 2003
B.S., University of Wisconsin, Madison, 1999