Tara Solander-Lee
Paralegal
Profile
Tara Solander-Lee has been a paralegal for 14 years, beginning her career in the legal areas of estate planning, corporate, real estate and civil litigation.
Since 2004, Tara has worked primarily with the Estate, Trust and Probate attorneys. Since 2007, she has also worked with the preparation of tax returns for trusts and estates and enjoys the daily one-on-one contact with clients. She is routinely involved in cases with significant assets and income, which requires her to assist clients in collecting assets, preparing annual accountings and filing tax returns.
She assists the firm's attorneys in drafting documents and pleadings, probate and trust accountings, and tax return preparation.
Professional, Community and Civic Activities
Assistant Contact Info
Tami Williams; (612) 252-2872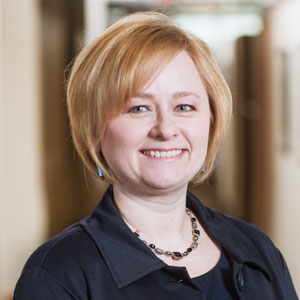 Practice Areas
Education
A.S. Legal Assistant (ABA Approved), North Hennepin Community College (Brooklyn Park), 1999, Dean's List
Accounting Certificate, Academy of Accountancy (Bloomington), 1994