Kathryn A. Graves
Attorney, Shareholder
Profile
Kathryn (Katy) A. Graves offers her clients clarity into emotionally confusing circumstances while protecting the client outcomes with a deep level of legal insight. She cultivates rapport with her clients as they find trust in her strength as a thoughtful advocate.
Her practice at the firm includes litigating in the trial and appellate courts on all family law issues, including custody, child support, third party custody, spousal maintenance, property division and complex valuation issues, post-decree disputes, and domestic abuse and harassment proceedings. Katy works to assure her clients that their voice will be heard, in court or in negotiated settlements.
Katy provides Alternative Dispute Resolution services as a mediator in all family law matters. She uses her relational skills to help parents and clients get through a divorce as amicably as possible. She is a Financial Early Neutral Evaluator for Hennepin, Ramsey, and Dakota Counties and is on the roster for Moderated Settlement Conferences in Hennepin, Ramsey, Anoka, Carver and Washington Counties.
Representative Experience
Johnson v. Johnson, 533 N.W.2d 859 (Minn. App. 1995)
Witchell v. Witchell, 606 N.W.2d 730 (Minn. App. 2000)
Professional Memberships
Professional /Academic Honors
Publications
Author of "Family Matters," Best Lawyer Business Edition magazine, summer 2016
Featured in "Where Intellect and Civility are Key," Attorney at Law Magazine – Women in Law Special Issue, November 2014
Co-Author of "Intricacies of Drafting Qualified Domestic Relations Orders," Minnesota Lawyer, November 2014
Co-Author of "Revocation of Beneficiary Designations Upon Divorce," Minnesota Lawyer, February, 2014
"Overtime Income in the Calculation of Child Support," 8 Family Law Forum 3 (1996)
"Retroactive Modification of Child Support Awards," 9 Minnesota Family Law Journal 1 (1995)
Speaking Engagements
"Four Way Settlement Conferences," Minnesota Chapter AAML Divorce Camp, September 27, 2013
"Will I Be Okay?," Minnesota Chapter AAML Divorce Day Camp, May 10, 2013 (presented with Carin Thomas, CIMC, FVP).
"Family Law From A-Z," National Business Institute, February 1, 2012 and February 13, 2013
"Zealous Advocacy and The Ethics of Family Law," Olmstead County Family Law Section, October 18, 2012
"What Family Court Judges Want You to Know," National Business Institute, April 20, 2012.
"Child Support and the Psychology of Support," AAML Divorce Camp, September, 2012 (presented with Kirsten Lsyne, PH.d, L.P.)
"Child Evaluation in Custody and Support Litigation," National Business Institute, March, 2011
"Preventing Critical Financial Mistakes During Divorces," National Business Institute, December 5, 2008
"A Roadmap Through Divorce Proceedings," National Business Institute, June 10, 2008
"Successful Financial Settlements for Your Divorce Client," National Business Institute, June 15, 2007
"Crucial Discovery Techniques in Minnesota Dissolution Cases, " National Business Institute, January, 2005
"Equitable Distributions in Divorce Settlements in Minnesota, Valuation, Tax and Other Issues, " National Business Institute, June, 2005
"The Impact of Bankruptcy on Dissolution of Marriage in Minnesota," National Business Institute, March, 2003 and April, 2004
"Handling Minnesota Divorce Cases from Start to Finish," National Business Institute, December, 2003
"Practical Considerations of Working with Visitation Expeditors," Ramsey County Bar Association Presentation, November 12, 1997
Community Activities
Other Professional Experience
Shareholder, attorney, Katz, Manka, Teplinksy, Graves & Sobol, Ltd
Partner, attorney, Moore, Costello & Hart
Assistant's Contact Info
Gail H. Antrim; (612) 252-2838
Elizabeth Sumpton, Paralegal; (612) 252-2893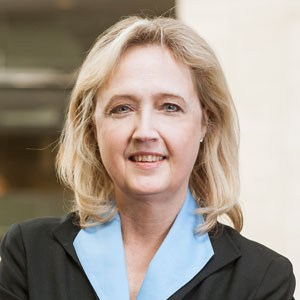 Practice Areas
Bar Admissions
Minnesota
Supreme Court of Minnesota
United States District Court for the District of Minnesota
United States Court of Appeals, Eighth Circuit
Education
J.D., cum laude, University of Minnesota Law School, 1984
B.S., University of Minnesota, Bachelor of Science (Political Science), 1980